Under construction
Building a website takes work, even if it's only uploading images or typing comments like this one. It'll take awhile before the photos pages are filled up, and I get everything the way I want it, so bear with me. If you've got anything you'd like to comment on, feel free to e-mail me.
Roadrunner
Roadrunner (from Looney Tunes) is my favourite cartoon character! This is why you might find pictures of him scattered around the site.
Chevy Avalanche Fan Club
The Chevy Avalanche Fan Club of North America is an online fan club. Membership is free, and no personal info is required! There is tons of info and answers you might have about your truck, and people are very friendly! Cruises are scheduled frequently. Whether you're an owner of just a fan, you're always welcome to drop by!
Click here
Photo Gallery
There's all kinds of pictures of the Chevrolet Avalanche and more in the photo galleries! Check it out!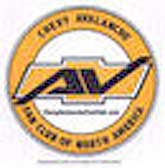 Slide Show
Since I am currently at the 'free' level of service, I can't run slideshows. However, I do have the pictures that I was planning to use as a comic.
See the comic here!